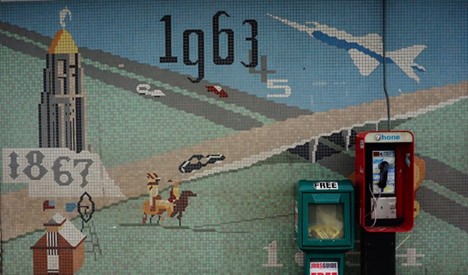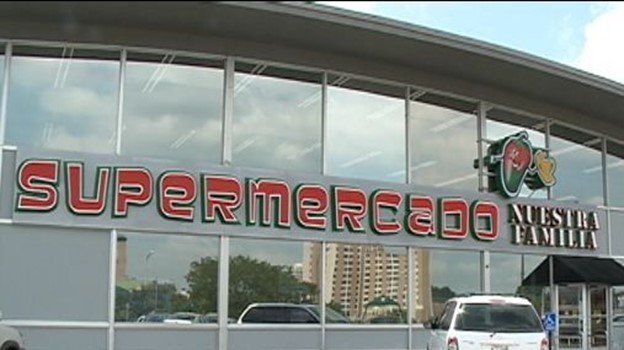 Old school Midtowners still call it the Hinky Dinky.
I visited Supermercado at 29th and Leavenworth yesterday for fresh tortillas, quesadilla cheese, 20-cent limes, house-made pico, RIPE avocados and those paper-thin steaks that are perfect for fajitas. Try finding that in West-O! Need to drive a nail with an avocado? Head west of 120th. Maybe it's thanks to the holiday season but I happened upon a selection of pig heads. I fought the impulse to buy one for our Christmas table to counterweigh my daughter's vegan dishes.
If you like grocery carts that match each other or match the name of the store you're in, this isn't for you. Supermercado isn't Whole Foods. I brought my reusable sacks, the cashier placed them on the bagging carousel and then loaded my groceries into plastic bags. I still don't know how he knew, since I'd forgotten, that I needed plastic bags given yesterday was litterbox cleaning day! I got three bags of groceries and change back from my $20. Like I said, not Whole Foods.
When you visit Supermercado make sure to appreciate the mid-century transportation mosaic between Supermercado and the neighboring thrift store. Midtown Omaha is filled with treasures if you only know where to look.
Originally published 12/17/18